​
NEW GENERATION IN CHRIST INTERNATIONAL MINISTRIES
​
​
Kingdom Purposes & Strategies
.
Equipping & Mobilizing Leaders
.
Restoring Lives & Transforming Cities
Be sure to tune in to Speak Out with Pastor Pura every Wednesday eveing at 9:30pm on AM 570 The Mission WMCA! To listen to previous shows, click here!
​
​
The past year was rich with ministry and God's wonderful grace as he brought us through many victories in every God-led assignment, yet not without challenges.
​
Today, God is speaking to His people, "And He who sits on the throne said, Behold, I make all things new, and …write it down, for these words are true and faithful!" (Revelation 21:5). By God's grace, new revelation and His Spirit's leading, we will continue to move forward with our vision and mission, with a new mindset, heart and spirit to advance the Kingdom of God in our communities, cities and the nations! In this season,our obedience will release the most powerful season in ministry and the most "fruitful" in every aspect of our life. We encourage the Body of Christin 2018 to seek a deeper intimacy with our Lord, Jesus Christ, and to advance His kingdom with a renewed spirit of faith, holiness, prayer and unity!
apostolic leadership school open enrollment
esther women's
prophetic conference
Educational & empowerment
summit
pastor Pearl Corbi

n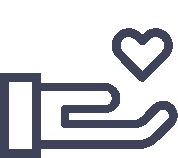 "Whoever is generous to the poor lends to the lord, and he will repay him for his deed."